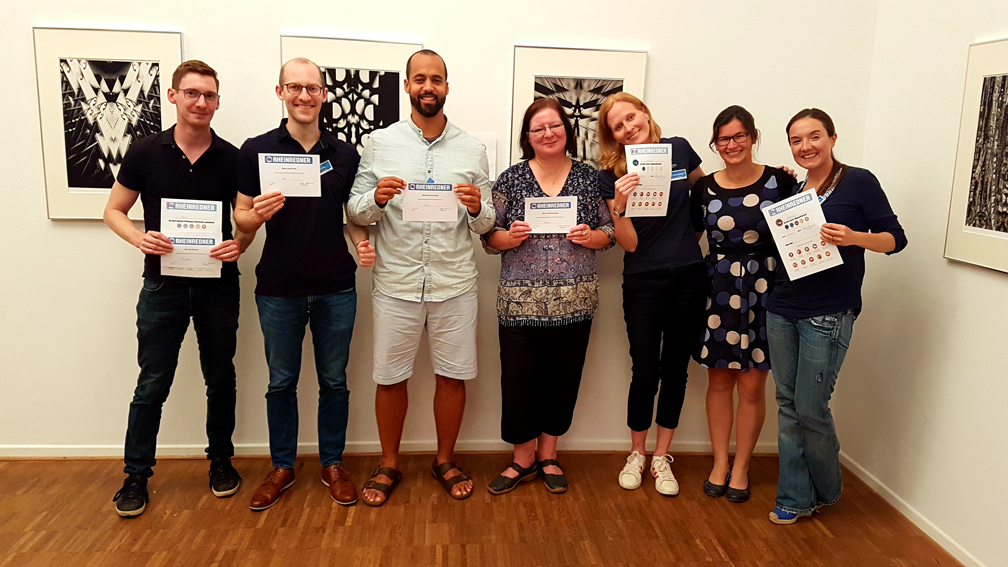 This was our monthly English evening!
Changes (Theme of the night)
Who doesn't like them? Well it's not so easy with Changes but we at Toastmasters love challenges and that's why we dedicated the whole evening to that topic.
What happend and who won?
Our lovely guest Sigried from the Toastmaster's Club in Bonn started the prepared speeches.
She held a great speech about Twins and how you share pictures, birthdaycakes and pocketmoney when you are a "Double Delight" to your parents. She ended up winning "Best prepared speech". That should be a great motivation to visit us again soon :)
Then Martin gave us a lot to think and laugh by telling us Two Truths and one Lie … too bad we could not detect the lie and he wouldn't even tell us in the end.
Katharina expressed her Horror on Skipper Road as 3rd prepared speaker and last but not least Constanze taught us some really interesting fact about the brain with her speech: "Has to do something with our brain part 1" wer are looking forward hearing part 2 soon! Both ladies leveled up in their individually chosen Pathways-Path. Congrats!
Philip ended up winning the award for best evaluator while at the same time leading the Table Topic Part of the evening as Table Topic Master.
He challenged the contestants with questions like: What ist change (answered by Christian) What was Michael Jackson saying about change in his song Man in den Mirror (answered by Philip)? What would you change as the major of Cologne? (answered by Sabine) And the winning tabletopic question, answered successfully by Lars was: "What was a life changing moment in your life?"
Note:
Next week we will change our location due to the expected summerly weather.
We will hold the meeting @the Vorgebirgspark. We hope to see you there just as joyful and energetic as usual.